The world's most advanced

UV+420 Optical Solar Film
We specialized in automotive and building film.
The Perfect UV Companion For You
IrisPro UV+420 Optical Solar Film is a specialized automotive and building film. Able to reject high infrared heat rays, up to 100% of ultraviolet radiation and 99% high energy visible blue light radiation.
more you know
UVA1 Ray

&




HEV

Blue Light
UVA1 Ray (UV TMax) has the strongest penetration in the ultraviolet band. Can reach skin dermis depth. Damages skin DNA Structure that cause wrinkles, freckles, pellicle and skin cancer.
All visible light contain High Energy Visible (HEV) Blue light radiation which from 380nm to 420nm cause serious damage to eyes core which lead to eye pain, impaired vision, cataract and macular degeneration.
OUR PRODUCT
UV+420

 

Optical Solar Film
IrisPro UV+420 is the world's first automotive and architecture film to protects all UV radiation include UV400 and High Energy Visible Blue Light Ray. IrisPro UV+420 Optical Film able to cut up to 95% Infrared Heat and 99% of HEV Blue Light ray. IrisPro UV+420 optical solar film manufactured by double patented technology with USA nano technology material that's come with up to amazing 10 years products and performance warranty.

OUR PRODUCT
Blue Light

 

Cut
Glaring Blue Light from electronic devices may cause eyestrain, headaches, physical and mental fatigue. Blue Light Cut film protect your eyes against smartphone, tablet, laptop and lcd monitor. With the incredible new nano technology capabilities and features designed to make the best Blue Light protection film ever.
our exposure
Media

Appearance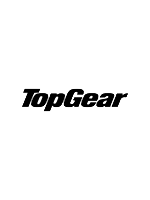 OUR project
Project

References